Inpatient Treatment
Seeking Help is the Bravest Step You Can Take.
If you recognize a substance use disorder in yourself or a loved one, it's important to remember that you are not alone! One in ten American families is walking the same walk. No one would dare attempt to self-treat diabetes, heart disease, or any other serious illness. People with these health issues require and openly seek professional, medical assistance. The same can be true for substance use disorders. There is no reason for you, or your loved one, to manage a substance use disorder without professional help.
Reaching out for help is necessary for healing—and is a courageous first step toward a better future.
Take that first step to recovery with Keystone's empathetic, dedicated professional staff—many who have walked the same walk and remember what it's like to be in your shoes.
Keystone's inpatient programs use evidence-based treatments, medications, and therapies. Please remember: inpatient medical treatment, combined with therapy, is a necessary first step on a recovery journey, but is not a goal in and of itself. The goal is sustained recovery.
Comprehensive Care for Substance Use Disorders
Keystone's Inpatient Treatment Programs give patients with serious substance use disorders the medical care, therapeutic attention, and new skills they need to begin their individual journeys on a path to recovery. Through our inpatient services and vital outpatient follow-up services, culminating with Recovery Management and the Alumni Program, many patients have been able to keep re-occurrences to a minimum, if any at all, to remain in sustained recovery for years—even decades.

Inpatient Services
With Keystone's help, you can learn about your medical diagnosis and determine the best program for your recovery, ultimately changing your life.
Withdrawal Management
Keystone offers a 24-hour, onsite sub-acute withdrawal management service for those ages 18 and above. Our caring medical professionals will monitor you through the withdrawal process, keeping you safe and as comfortable as possible. Withdrawal Management is not the endpoint; it is merely the initial step toward the hope and healing you want for yourself and your family, thus our staff will assist you in finding appropriate follow-up outpatient services. For persons with a severe opioid use disorder, ask about Medication Assisted Treatment options that are now available.
Residential Services
Our Residential Services program is designed to give longer-term residential care to those facing complex substance use disorders, many with complicated family environments. Long-term care provides the opportunity to grow, heal and recover in a safe environment. Pregnant women are given priority in this program for the health of both the expectant mom and her unborn child. Beginning with the Residential Program's inception, 137 healthy babies have been born to Residential Program moms!
Learn More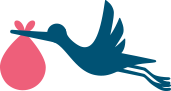 If you or someone you know needs medical care for a substance use disorder, call our inpatient facility at (803) 324-0404 for a confidential screening. We will help you determine the best course of action, whether a comprehensive inpatient program that includes medical supervision or an outpatient counseling therapy program.
Keystone patient testimonial:
I came in with very little hope. The entire staff here was amazingly caring and comforting. They helped me laugh, gave me critical info for my recovery, and helped keep my mood and spirit elevated. I am incredibly grateful for all of them. Thanks to Keystone.
More Testimonials